Cruzada Guadalupana de San Francisco
"Am I not here, me that I'm your mother?"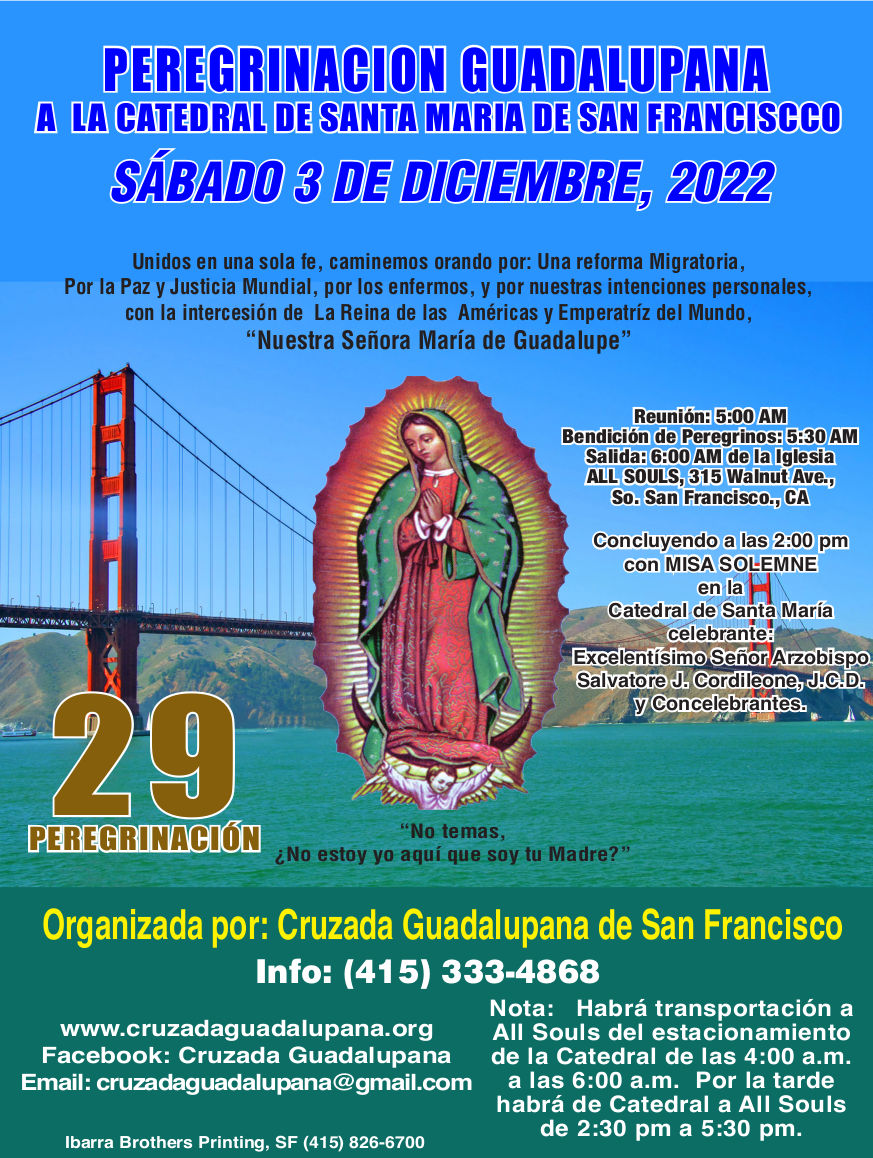 Detalles sobre la peregrinación 2022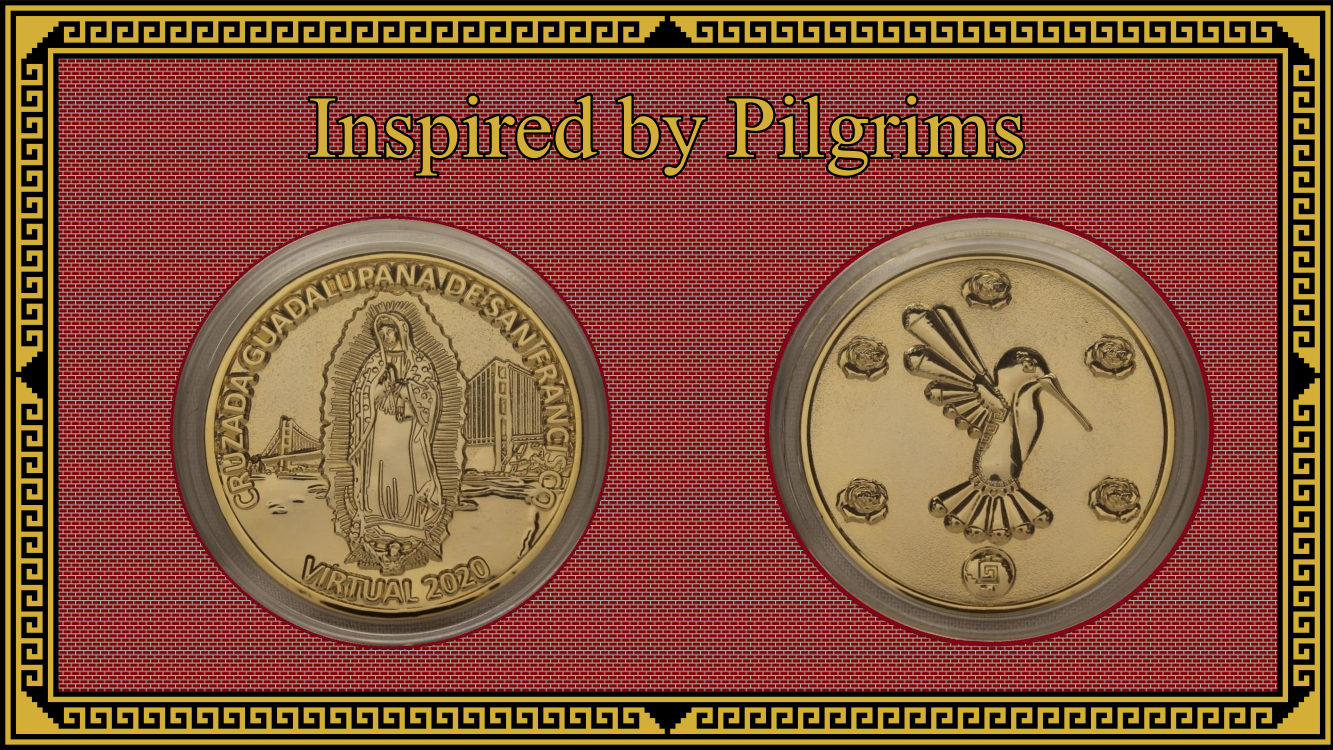 Donation for coin $10
+ Shipping and Handling $10
Our History
Our Purpose: To unite in one Faith, Walk and Pray for: the health of the sick, immigration reform, world peace and justice, our personal intentions, and with the intercession of The Queen of America and Empress of the World "Our Lady of Guadalupe".
Our Mission To practice and promote the devotion of our Lady of Guadalupe, at the same time to conserve our culture from our Latin-American roots, especially the Mexican. By doing this we grow in our Christian faith to glorify God now and forever.